Learn Spanish Online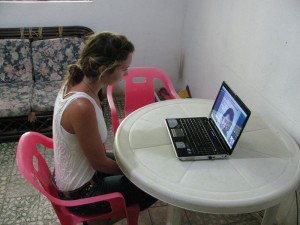 Online lessons with audio, games, vocabulary, grammar explanations and exercises
You will also practice and share tips with other teachers if you want to, Atitlan Spanish School Jardin de America Online Lessons are very easy to adapt to your level and if necessary you can change Spanish Teacher be it to improve your ability to understand different accents or to even better interest sharing with another Online Spanish Teacher.
Spanish Online – The basics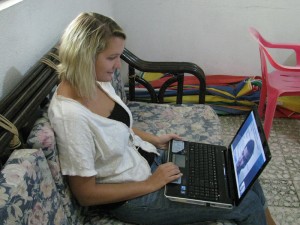 Our online Spanish courses are designed so you can learn anywhere you are, be some free time at the office or in the comfort of being at home.
Spanish Online – Beginners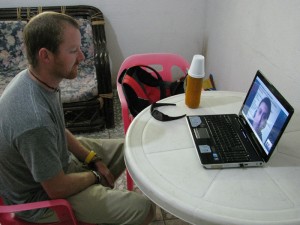 Spanish Lessons for Beginners implement different techniques to find the best learning experience. In the first lessons the basics is explained in English. You will also find some words translated in these lessons. If you find a word or expression you don't understand your teacher will provide you with synonyms or equivalent expression to help you out in cultural adaptation also
Spanish Online – the Course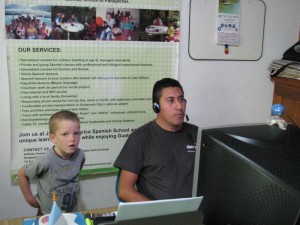 The course is very visual and contains a lot of interactive exercises. As when you learn any language, you will improve your level if you also go to Spanish lessons with a teacher and talk to other people at the same time as doing this online Spanish for beginners course.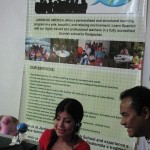 Our online Spanish for beginners course also contains tests to help you visualise your progress.
Spanish Online Teachers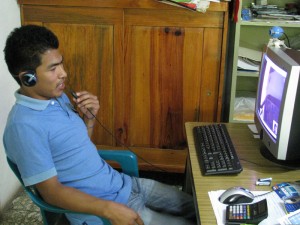 Our team is composed of experienced Teachers for Spanish as a Second Language with many years teaching One to One Spanish Lessons, they have now the experience and know how for Online Spanish Lessons and we have developed a specific program and materials to make your Online Spanish Lesson a very productive, and fun lesson.
Try One Spanish Online Lesson for Free when acquiring a package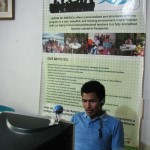 Try these free Spanish Lessons and see how fast you'll learn to speak in complete sentences – These lessons are amazing!
Spanish Online Intermediate
After the basic level or if you have had One to One Spanish lessons, you'll learn enough to carry on basic conversations, greet and meet people. Continue on and in a short time you'll be fluent at an intermediate conversational level.
Reserve your Online Spanish Lessons

10 hrs. Online Lessons – USD$110
20 hrs. Online Lessons – USD$200