Our school is a fully accredited, total immersion Spanish School, One to One Spanish Lessons intensive training by native Spanish speaking teachers.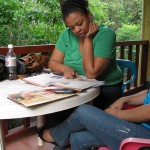 Our teaching methodology has proved to be very effective. We make sure our students understands the fundamental mechanics of Spanish and a basic vocabulary, building up on a solid foundation, carefully developing a student's language skills according to their needs.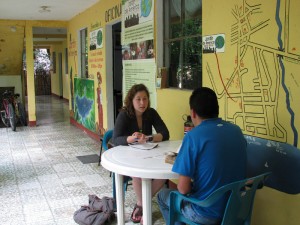 Spanish Lessons one to one include gaming time, scramble and many other educational games become the knowledge fixing methodology. Everyday we have movies (in Spanish with subtitles for beginners) covering different aspects of Guatemalan, Latin American culture and history, we provide you with material regarding mayan culture in both ancient and the Living Mayas, our goal is to build up your Spanish language but at the same time provide you with tools to enjoy Guatemala and Lake Atitlan at its best!
Spanish Lessons for Elders
Our proven methodology suits perfectly for all ages, our teaching methodology have proven efficient with students from kids to 90yo so far, our teachers have the patience to adapt to learning level/speed and make the process smooth. Life is a learning process and those with the desire to learn Spanish find a perfect companion at Atitlan Spanish School Jardin de America in Panajachel.
Spanish Lessons One to One – One Teacher for One Student

| Weekly Rates | School | Family | Total |
| --- | --- | --- | --- |
| Package A: 4 hours daily (20 hours/week) | US$130 | US$140 | US$270 |
| Package B: 5 hours daily (25 hours/week) | US$162 | US$140 | US$302 |
| Package C: 6 hours daily (30 hours/week) | US$195 | US$140 | US$335 |
| Package D: 7 hours daily (35 hours/week) | US$227 | US$140 | US$367 |